Discover the beauty of the Romagna countryside
Romagna is not only synonymous with sea, sun and beach; it is also a land rich in history, tradition and places to discover. A few kilometres from Bellaria and the famous Riviera Romagnola, you can find many places rich in charm and culture, such as:


Rimini
Rimini, about 10 km from Bellaria, is a city of great artistic and architectural heritage dating back more than 2000 years. The most important places of interest in Rimini are The Arch of Augustus, the Tiberius Bridge, Palace of the Arengo, the Malatesta Temple, Castel Sismondo and the Surgeon's House.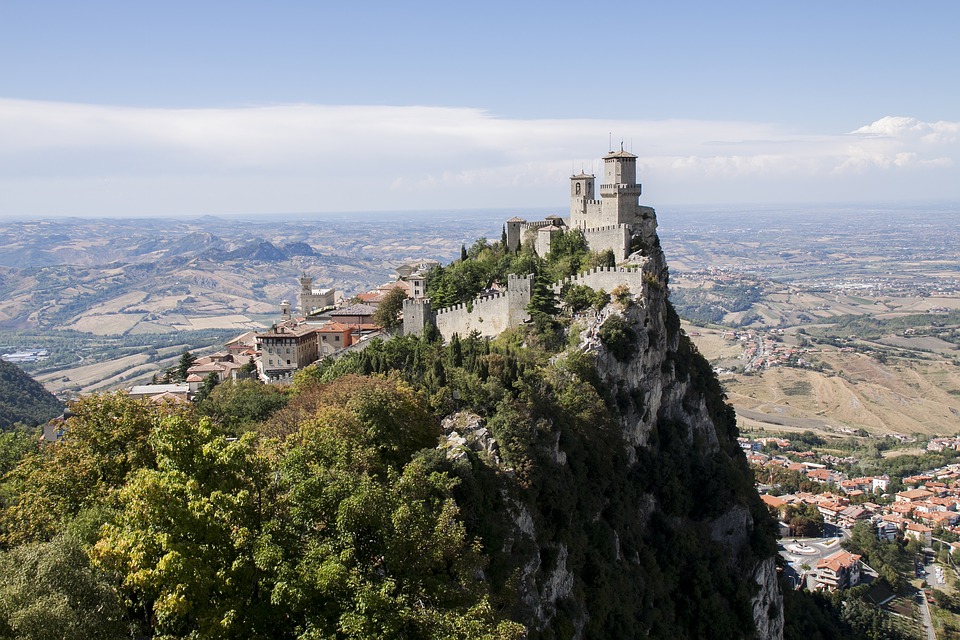 San Marino
San Marino is an unmissable day trip. This ancient Republic is about 20 km from Bellaria and it is a World Heritage Site. Walk along the streets of the city centre to explore monuments and churches, to enjoy the view of the Riviera Romagnola and also to do a spot of shopping at very competitive prices.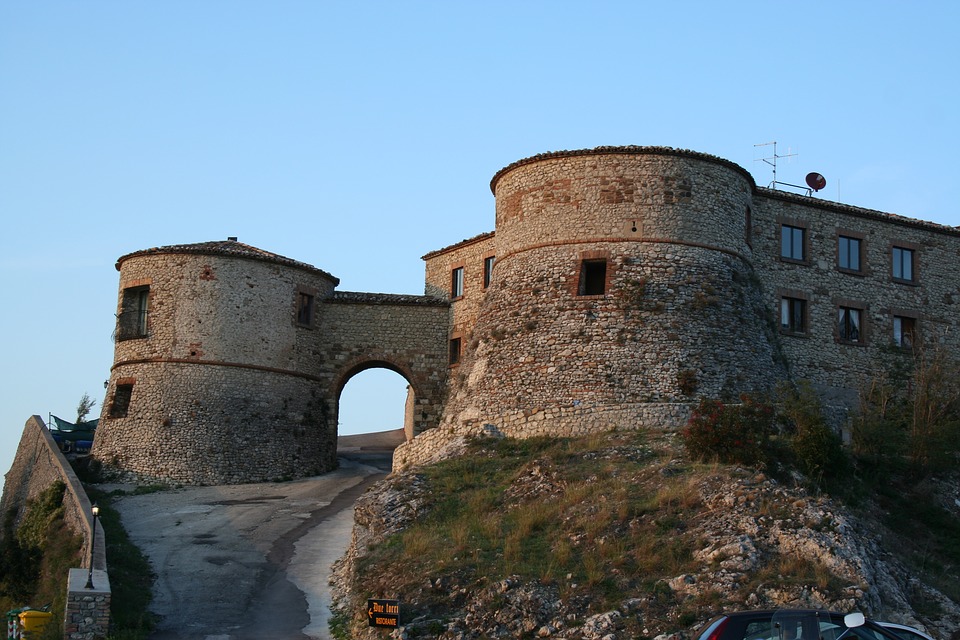 Montebello
Montebello is a village of the municipality of Torriana, about 20 km from Bellaria and it is famous for its castle and the story of Azzurrina. Montebello is also interesting from a historical point of view, since the first inhabitants of the area were the Celts and it seems that at the foot of the cliff there was a place of worship.
San Leo
San Leo, is one of Italy's most beautiful villages in and is about 30 km from Bellaria. A visit to San Leo is very interesting from an architectural and historical point of view thanks to places of interest such as the Fortress, the Parish Church, the Cathedral, the Palazzo Della Rovere and many other important buildings.