All our services dedicated to children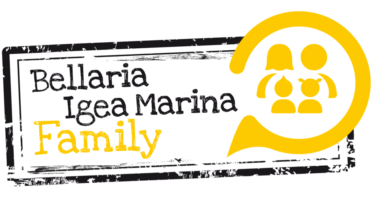 Bellaria is a town located north of Rimini and its coastline features a line of rocks in the sea which create a natural protective barrier; they also mean the waters are shallow and safe for the enjoyment of all children.
When people first come to our beaches and get in the water, they are always surprised by the fact that, from the shore up to the rocks, the water is maximum 1 metre 50 deep! This makes it perfect from children to splash around in, under the watchful eye of the lifeguard team.

There are many services on the beach dedicated to children, including a playground and entertainment provided during specific hours of the day.
In addition to the "child-friendly" beach, the hotels in Bellaria are also equipped to accommodate families with children; Hotel Della Motta is one of the hotels for children in Bellaria.


The services that Hotel Della Motta offers to families to spend a relaxing holiday are:

A specific menu for children
A Children's play area
Strollers available
A Baby club with qualified staff
24-hour express baby-sitter service on request
In addition, on request:

Excursions with activities for the whole family, such as piadina courses, pony rides, baby yoga
Paediatrician on call 24 hours a day
Medical services at special rates for mothers
Special rates at theme parks and play areas with inflatables
Family Cards for ice-cream parlours and shops for children from Bellaria Igea Marina
Entertainment at the hotel
The kids won't have time to get bored!

This is also thanks to our hotel's friendly mascot, LILLO, who is always ready to invent new games and entertain our young guests!
Thanks to our entertainment service, children can play and have fun every day, meet new friends and create many beautiful memories of a fantastic holiday.

The entertainment, provided by qualified staff, is available from 12.30 to 14.00 and from 19.30 to 22.00. We have chosen these times, which tend to be when people have lunch and dinner, so parents are free to stay at the table a little longer, and enjoy the peace and quiet.

Workshops, games and many other activities will engage your children and are bound to win them over.